I'm looking to:

Explore careers across unexpected dimensions

I'm looking to:

Discover more about CBRE

I'm looking to:

Learn more about our commitment to diverse perspectives
Don't just imagine the future of work—create it. Careers at CBRE combine the support and resources of a global powerhouse where an entrepreneurial mind-set is encouraged. From selling properties to activating spaces, we have compelling roles across every dimension of the industry.
Featured Career Paths
Apply your expertise to a career in facilities management or learn one of 70 trades with a paid apprenticeship.

Our Project Management team comprises experts in building consulting and technical assessments, design and construction management, capital planning and cost management, and move and transition management.

Advance your sales career by joining the team at the world's leading commercial real estate brokerage.

Technology is transforming the way we use space. Be part of the team that's building the future of commercial real estate.

Join our Host team and elevate the office experience by delivering world-class services that make coming to work better than it's ever been.
Thrive at CBRE Careers Blog
Wasif, country director in our Global Workspace Solution business segment in Pakistan, shares the key factors in developing and shaping a supportive workplace culture.

Manimala, executive director for Global Workspace Solutions India, reflects on the importance of inclusive leadership when managing a diverse team.

Pairing global professional experience with his personal immigrant journey, Gustavo – a strategic programs director in Toronto, Canada – is at the forefront of driving innovation for workplace inclusivity.
The Impact of Diverse Perspectives
At CBRE, we believe that the more perspectives we have, the more dimensions we see. See how we're building diversity, equity and inclusion into our organization.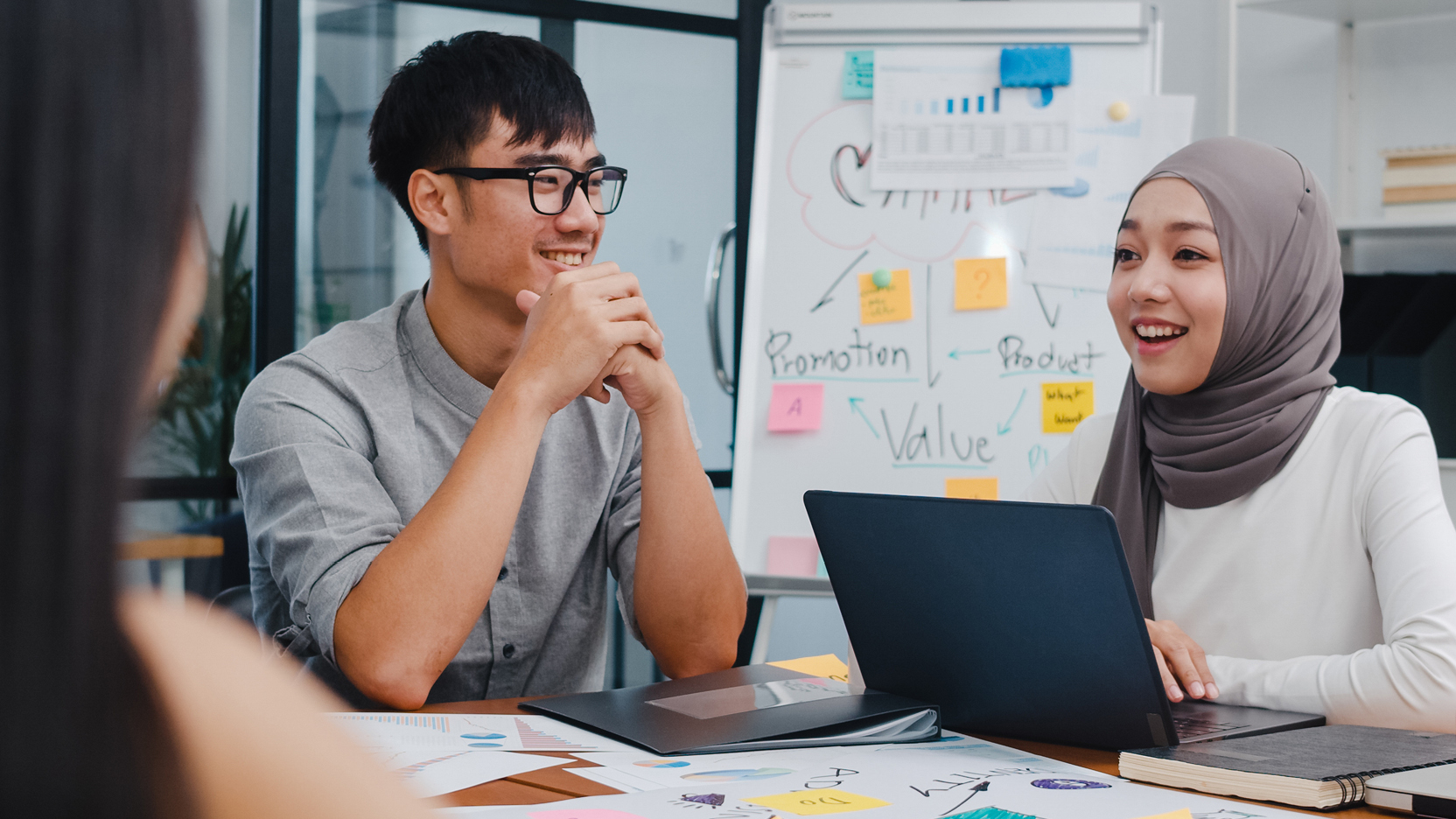 Notable News
Press Release | Dallas, TX

March 30, 2023

CBRE announced that it has been named to Fortune's America's 2023 Most Innovative Companies roster, which recognizes U.S. companies "at the forefront of innovat...

Press Release | Dallas, TX

July 20, 2022

CBRE has been recognized as a "Best Place to Work for Disability Inclusion" by the Disability Equality Index® (DEI) and earned a top score in for 2022.
View Career Opportunities in Your Country or Region
Join Our Talent Community
Keep up to date with exciting career opportunities and the latest news.