Melinda Richter, Johnson & Johnson's Global Head of Innovation - JLABS, discusses finding, funding and incubating startups with expert market and sector commentary from CBRE's Matt Gardner.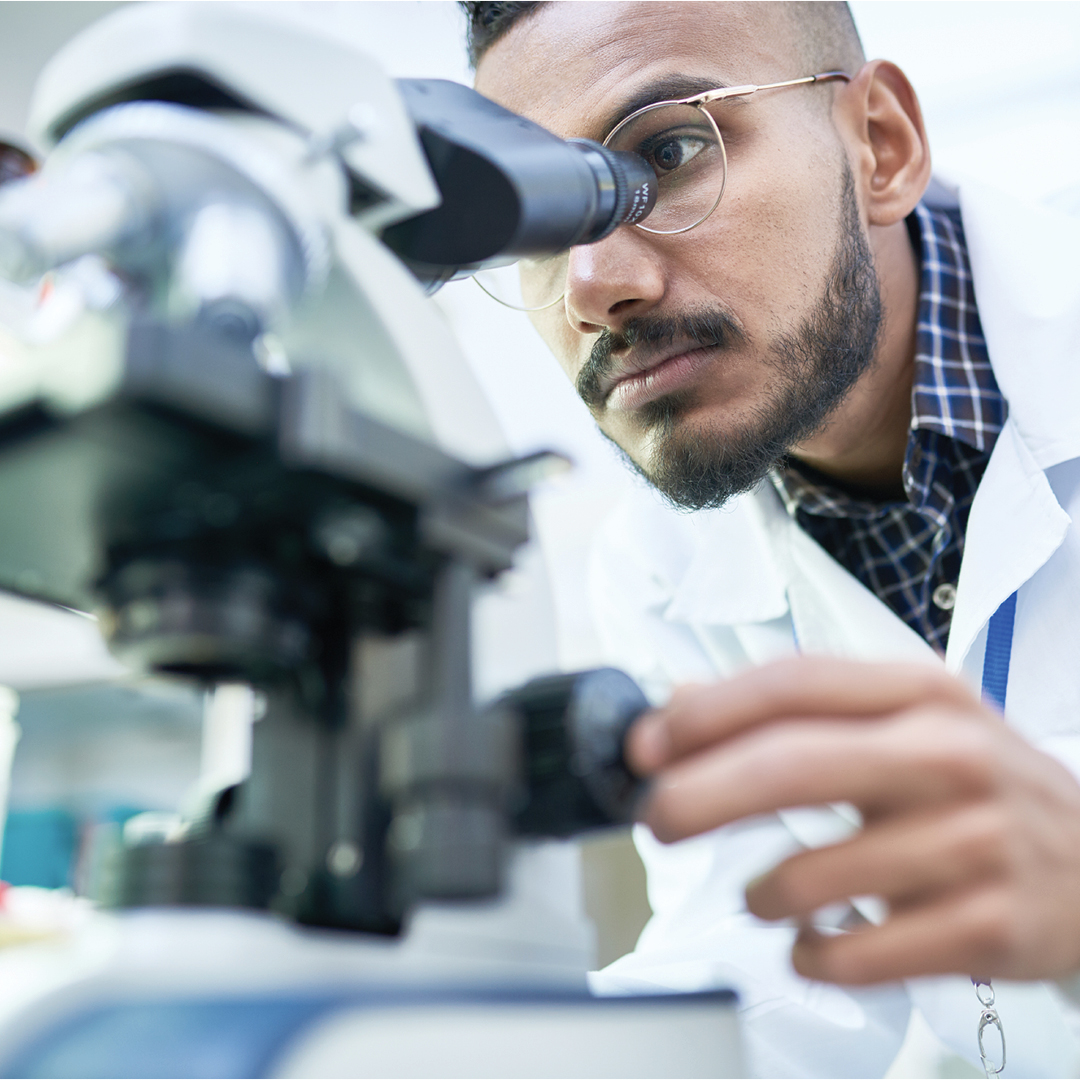 We Go Together: Johnson & Johnson on biotech innovation, talent clusters an...
August 22, 2023 38 Minute Listen
Every episode in your inbox
Unique insights on what matters most today in commercial real estate.
Key Takeaways:
Biotech and life sciences companies tend to cluster together—for example, Boston or San Francisco have become ecosystems of innovation.
Emerging markets like Atlanta present an early opportunity for investors to be a big fish in a small pond.
"The most important fundamental in this business is the product pipeline. This year marks the first time the entire industry collectively has more than 12,000 products in phase two and phase three trials in the United States, almost a tenfold increase in 25 years. This spells long-term opportunity." –Matt Gardner, Americas Life Sciences Leader, Advisory, CBRE
Download Transcript
Spencer Levy
The formula for success in real estate is filled with many variables, and in the business of life sciences, it's perhaps even more complex, especially in a market where investment capital is facing headwinds. One company is using its real estate portfolio to provide resources that can tilt the odds for smart minds to innovate. On this episode, we're blinding you with science, or should I say, enlightening you with an approach to activating science and real estate in a sector that's working to save lives.
Melinda Richter
The market went through a tremendous rush over the last ten years, and I think it was a bit of a gold rush. And you saw tons of venture capital financing. We saw big valuations. We saw lots of deals getting done. And then, of course over the last year, the bottom kind of fell out.
Spencer Levy
That's Melinda Richter, Global Head of Johnson & Johnson Innovation. Melinda runs JLABS, a network of development spaces and labs around the world. Essentially, it's a startup incubator and R&D platform for high potential companies, all supported by J&J resources. We'll get into all the nuts and bolts of this interesting model on the show.
Matt Gardner
What we're experiencing right now is kind of the bumpy part of a roller coaster.
Spencer Levy
And that's Matt Gardner, who runs Life Sciences in the Americas for CBRE Advisory. Matt's a 30 year veteran of the life sciences industry who works closely with world leading companies like Johnson and Johnson and more. Coming up, a lively conversation about the landscape of the evolving life sciences sector and a real estate strategy designed to breathe new life into cutting edge innovation. I'm Spencer Levy, and that's right now on The Weekly Take.
Spencer Levy
Welcome to The Weekly Take. Melinda Richter, Global Head of Johnson & Johnson Innovation. Thanks for joining the show.
Melinda Richter
Pleasure to be here, Spencer.
Spencer Levy
And then we are joined by CBRE's Head of Life Sciences Americas, Matt Gardner. Matt, thanks so much for joining the show.
Matt Gardner
Spencer, always entertaining to speak to you.
Spencer Levy
Well, I hope entertaining is good. But let's start big picture, Matt. Tell us about the state of the life sciences industry today. What's going on? Very big picture from a capital markets perspective.
Matt Gardner
Yeah. Thank you, Spencer. I think what we're experiencing right now is kind of the bumpy part of a roller coaster. So we came off of some great highs that occurred for the industry after what in the markets was a long bull run. We've never seen a bull run like this in biotech before, and it lasted from 2015 to technically December 2021, although it kept going into 2022 for a while. And really the headwinds started there. And so what that's done to the industry is, it's caused a real conservatism of capital, and that has created a pressure on the industry to sustain all the science. And this has really created the fundamental challenge to the industry, which is so much great, early science has been funded that the current problem facing the industry is, it's really expensive to carry all that science forward. And that's what we're currently watching as companies are downsizing, experiencing clinical trial failures, having to make really tough decisions about how many programs in the clinic that they can carry forward. That's the state of the market right now. It's a tough headwind.
Spencer Levy
Melinda, you just heard from Matt's big picture view of the market. Matt is largely looking at it from a real estate perspective. You're looking at it from a pharmaceutical perspective. I would love your take, just the big picture.
Melinda Richter
So, big picture, I think the market went through a tremendous rush over the last ten years, and I think it was a bit of a gold rush. And you saw, you know, tons of venture capital financing. You saw big valuations. You saw lots of deals getting done. And then, of course, over the last year, the bottom kind of fell out, with lots of variables that nobody could have predicted. Though COVID actually didn't impact the market like we thought it would, other variables that were kind of indirect aspects of that, including supply chain issues, inflation, but also things like the war in Ukraine with Russia. All of these things came to impact financing in the marketplace, and it's made it a really tough market for early stage companies to get financing. I think we're coming out of that market now. We certainly saw in our companies a tremendous amount of partnering going on and big deal dollars. So nearly $20 billion worth of deals with our companies alone in the last six months. And with the way the stock market is moving today and talk from Fed's about inflation and the possibilities of recession, I think we're going to get back on track much sooner than I had been expecting over the last six months.
Spencer Levy
So given what you, Melinda and Matt, said, and we all know the capital markets are tough right now and they're squeezing a lot of parts of our business, not the least of which are startup companies in the pharmaceutical sector. How does JLABS help that?
Melinda Richter
I would characterize Jay Labs as the largest global network of high potential life science companies in the industry. We're in 13 locations around the world. We have nearly a thousand companies. Those companies have done over $90 billion worth of deals. We have our Quickfire Challenges where we give out non-dilutive financing to companies who apply to solve a problem or have a particular solution. We give non-dilutive financing, but also space at JLABS and mentorship through experts at J&J. So we have a lot of opportunities to come and work with us, either in our sites and particular markets around the world, key innovation ecosystems, but we also have virtual memberships and opportunities like our Quickfire Challenges to get connected with us virtually. So, companies can work with us in many different ways.
Spencer Levy
So let's bring this down to real estate for just a moment, Melinda. Tell me about the labs themselves. How big are they? What's your footprint? How do you find them? How do you build them, that sort of thing?
Melinda Richter
Yeah, our labs are typically 30,000 to 50,000 square feet. It's usually about half of the space is labs and office space. The other half of the labs are common research areas filled with common equipment from the company. So we have tissue culture rooms, we've got chemistry labs, we've got prototyping labs. So stuff where they're filled with million dollars of equipment that we take care of so all the companies can use it. You know, when I first started thinking about this, it was like, I want people to feel like they're getting a gym membership and they don't have to invest in all the equipment. They just kind of pay whatever a month, have access to all of it, get a proof of concept, and then get the funding they need to grow and expand. And then of course, we have community space because we wanted to be a catalyst where people come together and bump into each other and have ideas and learn together and new companies are formed. And so every location we have is in a different kind of building. Some are very urban. Toronto here, this is honestly just the most beautiful building. It's overlooking, talk about the perfect location. I can see the Ontario legislative government, who we work with quite a bit to talk about innovation and how we need to support innovation. We've got all the hospitals. You can see University of Toronto. Everything is right here. Venture capitalists are here. But it's a very urban, very modern building. Or we're in TMC and the cookie factory. The Nabisco cookie factory, and we took that over. It was an empty building pretty much, and we started there, and now it's filled with labs and companies. It's really quite remarkable. And the common thing is to be close to universities and close to hospitals. We took over the Walter Reed Medical Center. It was mothballed and the Children's hospital was granted it. And they turned it into this multidisciplinary research campus with a hospital right next door. So we have access to patients and we get to feel what patients are looking for, how patients are feeling about solutions and being close to the hospital and patients is important. So, in all of these locations we work with community partners. It's usually a government organization, it's usually a university, and sometimes even a hospital like Texas Medical Center or here, University of Toronto, and the six hospitals around here. So we want to be central to all these players and we want to help magic happen in that area to really accelerate innovation.
Matt Gardner
Melinda's just right on target and it's not a surprise at all that she's sort of setting best practice, too. So, the sort of average wet lab biotech incubators, 40,000 square feet, even if you're at a sort of chronically bootstrapped or underfunded academic incubator. So they all tend to level off there, which is a really interesting sort of stabilization point. From the point of view of our view, the whole ecosystem, biotech likes to be in groups, what we sometimes call clusters. It doesn't anchor alone. It needs those neighboring institutions. It loves to be alongside other people working on similar challenges. And so you tend to find that biotech has a really strong cluster effect. It goes to the fact that these researchers who are working on treating and curing diseases love to be near similar, inspired workers on similar challenges. And so we tend to see those incubators might be a floor, for example, Spencer, in a larger complex or a campus kind of setting. And I think campuses are really a reasonable way to describe that. When UCSF built the new Mission Bay campus from the old Southern Pacific Rail Yards, south of where the San Francisco Giants play, they built six and eight story buildings and a floor plate might be 30,000 feet. So there's more than one incubator actually running around in Mission Bay serving that startup need. And I think it's a great sort of feeding system for the overall biotech economy and how it works.
Spencer Levy
Let's assume we have 40,000 square feet, approximate. And this is a wet lab, right? This is actual research, it's not writing white paper. This is people with pipettes and the equipment, the whole thing. What this sounds like to me from a real estate perspective is sort of, and you know, this is a word that's maybe overused, co-working space for innovation. Am I looking at it correctly, Melinda?
Melinda Richter
Oh, yeah, you could say that. It's kind of like an Airbnb before Airbnb was a thing. When we first created this wet lab with common equipment and common rooms, everybody thought we were crazy because they were like, maybe in the tech industry that'd work, but in life sciences, everybody's so paranoid about their IP and there's possibilities of contamination and that could ruin a lot of product. We also, if you went into our facilities, you would see our concept is an open innovation. So we have glass walls everywhere, so you can see right on through. And people are like, why would you do that? I say, because it's open innovation and we're here to work together. It is so hard to do something in this industry that the only way we're going to survive and really thrive is if we work together, and we never had a single problem. And everybody loved it and they love the concept and they love being here and they're inspired by it. And that's why we started to see this exponential growth of companies. I see a lot of companies that have amazing science and technology, but because they can't raise that next round of financing, they're having to shut down. But to me, that's a world of opportunity for us to ask corporations to step in and help. But that is why we started to see so much growth in the life science industry. What used to be a heavy capital expenditure, a risky process, is now something that's manageable, in bite size chunks, where somebody can try out an idea and if they fail, they haven't risked their entire life savings. They can try something else. But if they do show that proof of concept, then they can get the big dollars and go off into their own spaces. And that's why back to what Matt was saying, you like to be in a place where your companies can grow.
Matt Gardner
So, Melinda, in some of those regions where they've been at this a little longer, we've sort of seen a couple of waves of those generations coming out of incubators and growing up and building up. But for those that are trying to start it newly, what would you say about the need to be patient? Because it takes, what, a decade or more? What do you think?
Melinda Richter
Patient capital. I keep saying that all the time when somebody says, you know, how many drugs have been created? I'm like, it takes ten years, it takes 20 years! It's a patient capital perspective. And that's why I've been so proud of J&J that they've been there through the whole, you know, it's going to be 12 years next year that we've been around, which is a very long time. And it's one of those things where we'll really know, probably like 25 years from now, how successful it's been. And really, my goal is to set this up for the next hundred years. I don't want to be here for 100 years. Well, hopefully somebody figures out the whole anti-aging thing and I will be. But, I want this to last for 100 years because that's what it's going to take to really get that revolution of health care moving. So we get to that next generation of innovation.
Spencer Levy
Let's now turn to the pharma side of this. Why don't you tell us one or two success stories, soup to nuts, and where they are today?
Melinda Richter
So, one of my favorite stories is about these two young guys who were working in a biotech, industrial biotech, in San Diego, and they always wanted to make a really big impact for patients, but never thought they could start a company. They, in their minds, were not Steve Jobs. They were just ordinary Joes. In fact, the CEO's name is Joe. And so they started coming to all our educational programs. They'd sit at the front of the class. They write all sorts of things down. They'd ask so many questions. And finally, I think it was like two years later, they saved like $50,000 between the two of them. And they said, that's it, we're starting a company. And so they started a company in RNA, which back then, that was like 2013, 2014. You know, RNA wasn't like what we went through with COVID. And it was just an unproven technology. In fact, my boss at the time, and still up until like COVID, was like, that's never going to work. But they came in with the technology and they wanted to go after rare diseases, which wasn't an area of interest for J&J. So they applied for JLABS. We have a application process. We don't just select anybody. We want all high potential entrepreneurs to be in a space together. So I don't want to call it a frenemy, but a friendly competition. Like if you get funding, I can get funding. So they went through the application process. It was an area we were interested in and we didn't necessarily have scientists that believed in the technology, but we accepted them anyway because they had that grit, that resilience that we were talking about earlier and they really wanted to make a difference for patients. Actually, it was funny. On day two, they thought they had a license to this technology and the license fell through and one of the guys had two kids. One was under six months old and he's like, how do I tell my wife this? I said, well, that's up to you, but I suggest you get your butt in the lab and figure out what you are going to do. So they had to start from scratch. And honestly, we gave them what we call JPALS. Every company gets a JPAL. It's somebody from the R&D organization who works with the company and says, okay, this is what you have to prove out, that this is the data anybody like us or venture capital would look for, this is the most efficient way to go. So we worked with them. We helped them prove out their technology. They raised $13 million of funding, which was really fantastic, but then they needed a big deal. So I put them in front of all of our heads of R&D and soon our heads of R&D said, oh my God, this is actually pretty amazing. Let's do something together for hepatitis B, one of the ten most deadliest, debilitating diseases in the world. And suddenly we did a few hundred million dollar deal with them. And now they're a public company. It's just giving people the tools, the capabilities, the connections, but most importantly, the confidence that they can do it, too.
Spencer Levy
That's a tremendous story because I think people should not lose sight of what we're talking about here today, right? We're primarily a real estate podcast. However, what you're giving us stories now, Melinda, are people who saved pieces of the world every day and how important it is. So it's a real estate story, but it's not. It's bigger than that. So, Matt, can you just walk us through the diversity of the ecosystem of life sciences and these various types of real estate that help support it?
Matt Gardner
I think what you're talking about is what we refer to as kind of bench to bedside in the progression of a therapy. So I'll try and keep that analogy going here. Generally speaking, you see these kinds of incubators, the early stage spaces where companies are born and get their sort of initial seed capital to get going has to be highly flexible. So the description that Melinda gave of being open innovation, it really turns out to be essential to startups because they change so quickly. It's not like they can sign a long term lease on some amount of space that they know they're going to be in. It doesn't work like that. And so you tend to find incubators that may break up spaces into 500 feet at a time, or less, to make those available to startups working one or two at a time. Now, that only works when you have, I would say, a strategic connection to the startup part of the ecosystem, whether you're a JLABS structure or a university, and your goal is to support entrepreneurs either for a targeted outcome in disease or in the university setting. Oftentimes universities create incubators to support their faculty, getting their startups out into that ecosystem. That's the beginning. Then we tend to find, there's a great equation in the industry, Spencer, that is still kind of a fair statement. It takes 10,000 potential drugs to get to one, and that takes 10 to 15 years. So the kinds of spaces that those companies graduate into, we tend to see now kind of grad labs when you leave an incubator. So you might get your first 10 to 20,000 square feet. You might move into your first headquarters when you raise a Series C and let's say you've raised $50 million in venture capital or $100 million. You get your own first space. For the first time you've got 300 employees and you're growing into your first building. That's going to be a mix of office and lab. Traditionally, most of those labs would be 50/50. They'd be 50% lab, 50% office. Today, that has dramatically shifted and we're moving towards what we would say is, generally speaking, 70/30. So a brand new building being put up today for biotech research is going to be 70% lab and 30% office. And that trend has been shifting very gradually over the last decade. Then you get sort of the industry leaders that tend to grow these things in campuses, with a couple of exceptions. The whole clinical trial portion of the industry has been separated and outsourced by necessity. The way that those things are regulated, they generally can't be performed by the sponsors themselves in order to make sure there's objectivity about the observations, they're outsourced, and so that tends to take place off campus, just to keep that analogy right. Then the next piece of that value system is the Biomanufacturing piece that you referred to. That whole industry has changed tremendously in the last 20 years. What we're headed toward is a new paradigm. And you heard Melinda refer to this a little while ago. Cell and gene therapy is a completely different manufacturing method. It's smaller. It's based on your personal ability to respond, your immune response to a disease. And so that will look like something that's really close to the health care application. That's why you see this kind of revitalization, Spencer, at one of your favorite places, University City in Philadelphia, because we'll see that kind of, that kind of manufacturing get much closer to care and be much more distributed.
Spencer Levy
We keep coming back to these ecosystems, the, I guess the hub and spoke model. The hub is these systems or these locations like University City in Philadelphia, like South San Francisco, like La Jolla in San Diego, like Cambridge in Massachusetts, like downtown Toronto. You can literally pick up any one of these neighborhoods and drop it down in those other neighborhoods and you probably couldn't tell the difference! So is that what you're looking for, Melinda?
Melinda Richter
Yeah, absolutely. And Matt's bang on, talking about how… Listen, as therapies change, the dynamics will change, the components will be the same, but the dynamics will change. You know, part of CAR-T is, you know, you're taking out a person's blood, you're separating the B, you're putting in a oncolytic virus that when you put it back in the person's body, the virus attacks the cancer. And so for that reason, you have to be close to a hospital, right? We were getting requests from somebody who wanted to be in all of our different sites. And the request was, you had to be within an hour of a hospital, because that was the time limit to get the blood and to be able to start the process. And so it's such a dynamic industry and we're only going to see it become even more dynamic as technology really infuses itself in the industry. Speaking of what's on the horizon, for me, I came from the tech industry originally, and when I came into life science industry, I was so surprised by how little technology was a part of our process, a part of what we did every day. And now, we're starting to see the infusion of tech across the various components of what we do, including drug discovery. So using A.I., for example, to say, how can we screen through all this much more efficiently to find our targets and how can we more efficiently move through the process? So you're going to see a lot more of that. You know, we always talked about Moore's Law of Technology, and we used to call it Eroom's Law in Life Sciences, because Moore's Law, you know, it was like you're doubling the speed of technology like every five years. And Eroom was like, it's getting worse every five years in life sciences. It's taking longer and longer, but tech is going to change the game. And so having room for technology in life science, and so having more room for servers to be able to host all of these things because it's going to be a critical component of how we do development and how we do management of care.
Spencer Levy
Well, part of this is that same ecosystem thing, because I have clients of mine that have life sciences properties in East Cambridge, and when I talk to them about it, well, how do you lease it up, who's in there? They say, well, you know, it's half life sciences, it's half traditional tech. And because, not only do they like being together, they feed off each other. Matt, do you see the same thing?
Matt Gardner
Yeah. Everywhere. I think this type of creative workforce matches up almost perfectly with the type of creative workforce that's in tech. And so you tend to find those same factors feeding those, I would say, watercooler conversations and the kinds of collisions that you get. So if you look at Mission Bay, what started off as the anchor by design, being a new UCSF campus, you've ended up with some tech headquarters, lots of biotech and of course, the new Golden State Warriors Arena. Can't forget that. But I think what goes all together there is a tremendous kind of live-work reinvestment. That those are young professionals in careers, not just jobs, that are in inspiring industries that all want to be around each other.
Spencer Levy
Matt, we recently had two reports come out on life sciences at CBRE, one of them tracking talent, one more general. What would you say about the reports? What's the state of the industry right now?
Matt Gardner
Yeah. Thanks, Spencer. I think it's, those reports are a great opportunity for us to just make sure that we're measuring and benchmarking how we see things happen in the industry. And of course, the talent report is significant, I think, because it helps us look for surprises. We all expect that the big biotech regions are going to continue being engines of innovation and generating new therapies that save people's lives and other kinds of innovations like advanced materials and potentially alternative energies. What sometimes surprises us when we start to take those pictures is that you end up seeing emerging centers of innovation where you may not have been looking for them. I think we know, for example, that there are headquarter cities like Houston, Atlanta and Chicago that just have a natural gravity to them, and they're known worldwide for being headquarters locations. What sometimes surprises us about taking those pictures and stopping for a moment to measure is that it turns out the biotech workforce in Atlanta is huge. And so there are tens of thousands of trained, degreed professionals in regions like that. That might mean a long, sustainable growth trajectory for investors in a region like that. And those are the kinds of questions that we find the industry constantly wondering about. Where should we be going next? If market X, Y, and Z are saturated, what do we need to be thinking about? Where should we be thinking about growing? Those are important questions. I think the other report, Spencer, that you're talking about is the outlook report. That helps us look at some of the fundamentals. And I'm just going to point to the big fundamental and you heard Melinda talk about a little while ago. Really, the most important fundamental in this business is the product pipeline. And everything else kind of revolves around that. And so if we stop for a moment and take a look at where it is today, this year marks the first time the entire industry collectively has more than 12,000 products in phase two and phase three trials in the United States. That is almost a tenfold increase in 25 years. It is a remarkable trajectory up. Even with a hiccup in the market like we're seeing today and a little bit of headwind and a little bit of a pause, the fundamentals in life sciences are so overwhelmingly powered by this pipeline that it is at an all time high that you cannot help but be optimistic.
Spencer Levy
Well, you mentioned, I think, Matt, a 10,000 to 1. So do you think we're going to bring that number down?
Matt Gardner
We are getting smarter about drug design. Now, this is about the fourth wave of the application of technology. I'd be curious to hear Melinda's perspective on this. But there was a trend in the early 2000s for rational drug design. Then there was computer aided design. We've had lots of versions of this. Now we're at AI. And so I think what we see is companies being very intentional about saying, I'm going to work on programs that keep the cost per drug under 250 million or under 100 million or whatever that target is. There's a sort of a venture capital conversation that happens in the industry that the average to deliver a drug in the bigger parts of the industry, the oncology and cardiovascular spaces, on average is $500 million to see a program all the way through. That's just a cocktail napkin number that venture capitalists have in mind when they start a company. That's what it's going to take to get that company all the way to an FDA approval for a product that does work. Well, there's no way to really avoid that. But if we get smarter and get more selective and understand genetics better, then maybe we can bring all those averages down by being more selective about what we're targeting and how we address it.
Spencer Levy
Or, maybe, what we saw during the COVID crisis was the most rapid approval of vaccines in history. Is there any way that we can replicate that process of speed in the normal generation of drugs, or was it just because it was a global emergency?
Melinda Richter
It was remarkable. I mean, talk about an industry coming together to partner in a variety of ways, not just between governments and corporations, but between corporations. Early stage companies, late stage companies, academic institutions, hospitals, everybody came together because it was a life and death situation. So will it happen as fast again? I think we have to remember that we all stood on the shoulders of work that had been done before, so it wasn't starting from scratch. Everybody had something in the pipeline, thank goodness, and they were planning for this. And really what's remarkable about that is, most of the time we don't think about infectious diseases and vaccines as a good market. You don't usually get that much money from it. You don't know if it's going to happen or not. So we were really quite fortunate that people had invested in this stuff before. Now, have we learned a lot in that process? Yes, I think so. You know, most of the time we thought about things being done in sequence versus in parallel. I think we've thought about how to do things in parallel better. But the fact remains that, you know, clinical trials are what costs the most. And, you know, you still need a magnitude of patients. I think we're going to get better at picking out the right patients for the right trials. I think that has been something that also helped accelerate the approvals of these drugs. And thinking about not just a certain kind of patient, but really opening up to diverse patients. And I think we're getting better at having these organizations pull together patients from different walks of life and helping to create awareness around drug trials and about healthcare, etc.. So I think all of that stuff is getting better. I still think it's always going to be expensive. It's just what it is. And I think that's why it's tough. We have governments coming in with pricing reforms and all countries around the world. The fact of the matter is, it's just an expensive thing to do. But, I think it's going to get more efficient. We have to get more efficient. But at the same time, it's not going to be something where you can get it down to an amount, which I think people really expect, because it's science. I think it's a tough process. It's always going to be more expensive than anybody would like, but the impact is enormous.
Matt Gardner
Yeah, I just will add quickly, Spencer, and just to pick up from what Melinda is saying, the regulators know they can't compromise safety. So the clinical trials process is really expensive, and they need to keep it that way. So interestingly, if you're doing a drug in the two big areas I mentioned, oncology or cardiovascular, those clinical trials are necessarily huge. Thousands of patients, and that's what makes them so expensive. And so we can't avoid that. I will tell you, though, we had a salon dinner with a gentleman called Sir Michael Rollins a few years ago. A lovely gentleman who was at the time the chairman of the British agency NICE. Now, he had a difficult job and he said no to things, to the industry, at times. But he had suggested at this little salon dinner something that I think is a conversation we're all having, we've been having for a long time, which is, we're not exactly sure where the trade off should be, but there's possibly a grand bargain to be had, and that is that if we measure safety of medicines first, it's possible that we all work on a framework for earlier approval and the constant measurement of efficacy following that. So, you know, it was a powerful conversation that he was having. I think it would be really hard to figure that out, but it's the kind of example that we might need to think about to get earlier approvals so that innovators can produce more of those medicines.
Spencer Levy
So, Matt. I think it's fair to say that most of the people that own office buildings today are listening eagerly today and saying, how do I tap into this life sciences? How do I make my building adaptable? What do you say to people who want to be part of the life sciences industry, either existing office owners or would-be office owners?
Matt Gardner
Yeah, I would say, you know, Spencer, that's a very practical question. We saw a lot of that during COVID and the sort of investment that followed. And I think there are a couple of factors that are really important. First of all, not every office building can be converted to a lab. It's really important that you look at the bones of your building, if you're an office owner, and you think carefully about the implications of trying the conversion. There are deal breakers, such as the total height, floor to floor, of a building. So that's a constant consideration for landlords. But I also think it's really important that you look at that ecosystem picture we talked so much about today, which is that these kinds of startup events don't happen in isolation. In other words, there are no biotech onesies. There aren't. Biotech happens in groups. And I think that's really the fundamental math that comes back to this, that there are no cases where biotech has just popped up on its own on an island. And so I think if you're an investor thinking about where that next opportunity is, I think you should consciously think through a couple of possible influences to your strategy. One is, what's your approach to the premium of being in the most expensive established markets like San Francisco and Boston in biotech? Two, how important is it to you to be near anchor institutions which have driven these waves of innovation for decades? And then three, how tolerant are you for emerging markets? Because they take longer, but you can actually be more of a sort of big fish, small pond condition in those emerging markets. Those are really important factors and they might help you work your way through a decision tree about where the opportunity is right for you. There's still a long way to go. I'm going to give you a sense of where we are in this overall long game. I still think we're at the beginning. I hope Melinda does, too. Here's why I say that. We were treating cancer completely wrong for decades, if not a century plus. We didn't realize we were getting it wrong. We would just kill the whole body while we were trying to attack the cancer. We've only just begun to address cancer a little more accurately and with precision. This is really still just the beginning, and there's a long way to go.
Spencer Levy
So, Melinda, final thoughts for you.
Melinda Richter
So obviously, we have a lot of sites around the world and you can go onto our JLABS, our Johnson & Johnson Innovation site, to see where we are. In fact, if anybody wants to see any of our companies, you can just Google JLABS Navigator and it'll give you like all our 4,000 companies and where they are and what they're doing and how they're doing, and how much money they raise, or how many are women or minority C-level companies. So all of that is there. We also have Quickfire Challenges, so, as we say, innovation exists everywhere. So you may not be in one of the places we are, but we're constantly putting out these challenges where you can get grant dollars, non-dilutive grant dollars. You can get a space at one of our JLABS, and you get mentorship from an expert at J&J. We just released a $10 million run with BARDA from their project Next gen budget. So $10 million and this one is happening very quickly. So that's really exciting. And we do lots of different programs at different cities around the world. And to Matt's point, I mean, we are looking at new places to go and we are looking at all these factors and we're the type of partner that has that patient around the corner. Look, we're a patient capital kind of play, so we're interested in going into those next frontiers and just, you know, it is a patient approach, so just stick with it. Sometimes things will go down for a while. Like right now, New York City, San Francisco, it's coming back. No question about it. Just stick with it because there is a tremendous future in this industry. There's going to be far more jobs, far more capital, far more companies coming in, far more real estate, but most importantly, far more humane solutions, as Matt was just talking about, for all of these diseases that are still continuing to grow around the world. So many more markets to address as well. So, the future is, all things considered, very bright.
Spencer Levy
Well, that's a great way to end today's episode. What a great discussion of life sciences, innovation and JLABS. And on behalf of The Weekly Take, I want to thank Melinda Richter, Global Head of Johnson & Johnson Innovation. Melinda, thank you so much for joining the show.
Melinda Richter
It's a pleasure to be here. Thank you.
Spencer Levy
And then I want to thank our friend Matt Gardner, Head of Life Sciences Americas, CBRE, for a repeat visit. Hope to have you back again, Matt.
Matt Gardner
Thank you, Spencer.
Spencer Levy
For more on the topic of this show, including how to find CBRE's 2023 Life Science Talent Report that Matt referenced earlier, check out our website, CBRE.com/TheWeeklyTake. You'll find other related content and can send us questions or comments via the talk to us button right there on the page. And don't forget to share the show as well as subscribe, rate, and review us wherever you listen. We'll be back with more innovative perspectives from industry leaders. And we also have a special show coming up around the Labor Day holiday, a conversation about the workforce with a salute to the unique talent and resources that can be found in our nation's armed forces. We hope you tune in. For now, thanks for joining us. I'm Spencer Levy. Be smart. Be safe. Be well.
Guests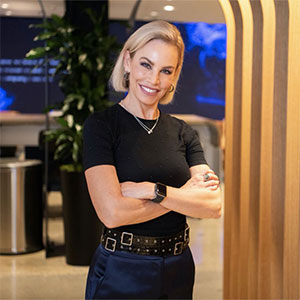 Melinda Richter
Global Head, Johnson & Johnson Innovation – JLABS
Melinda founded Johnson & Johnson Innovation – JLABS, the global incubator network of Johnson & Johnson Innovation, to connect early-stage companies to critical resources, expertise and community to support their success. JLABS is a global life science network for innovation, providing startups with access to capital-efficient lab space and resources, including expertise, community, industry connections and entrepreneurial programs. Of the more than 900 resident JLABS companies, 33% are female-led and 31% in the U.S. are minority-led, well above the industry average—demonstrating how important it is that the JLABS community reflects and speaks for the patients and global communities it hopes to serve. Before joining Johnson & Johnson, Melinda was Founder and CEO of Prescience International, an award-winning firm dedicated to accelerating research to the patient.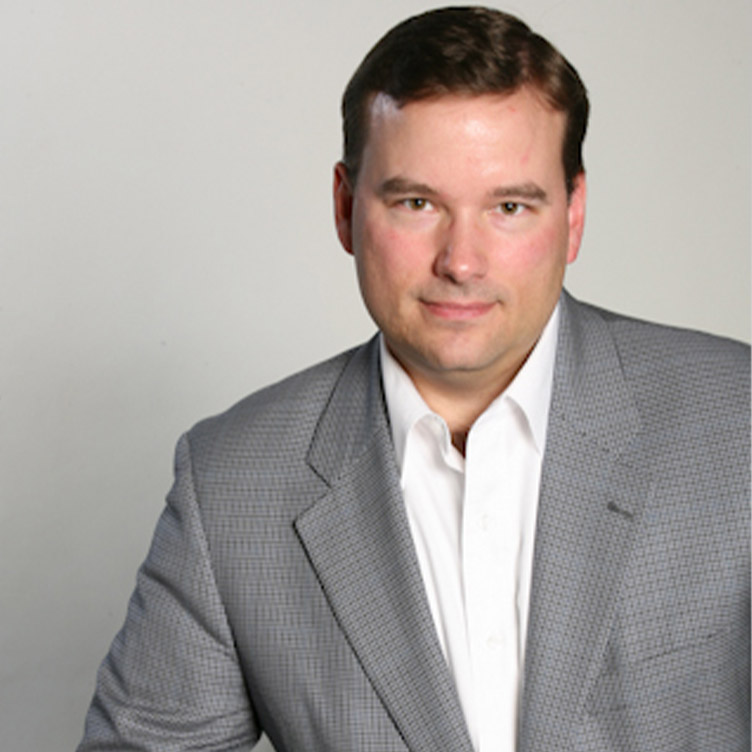 Americas Life Sciences Leader, Advisory, CBRE
Matt Gardner leads CBRE's Advisory Life Sciences practice in the U.S., including occupier and investor leasing as well as sales. A veteran of more than 30 years in the technology and life sciences sectors, Mr. Gardner works with CBRE professionals across U.S. life sciences hubs and emerging markets to advise clients on their real estate needs. He is based in Northern California. Before joining CBRE, Mr. Gardner served as CEO and co-founder of the California Biomanufacturing Center. Mr. Gardner previously served as CEO of the life sciences cluster organizations BayBio and MarylandBio, supporting hundreds of growing life sciences companies in the process.
Host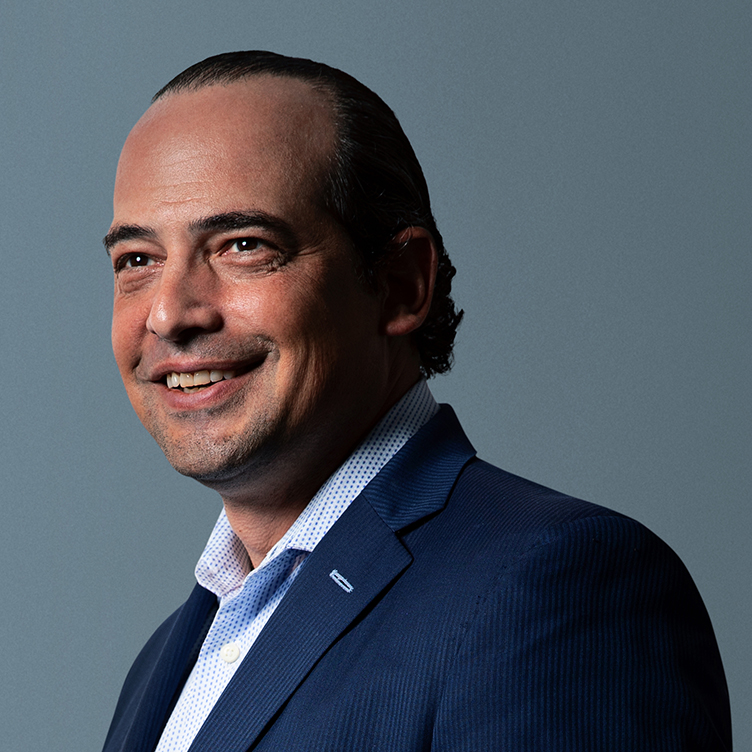 Global Client Strategist & Senior Economic Advisor, CBRE
Spencer Levy is Global Client Strategist and Senior Economic Advisor for CBRE, the largest commercial real estate services firm in the world. In this role, he focuses on client engagement and public-facing activities, including thought leadership work performed in conjunction with CBRE Research. He also serves as Co-Chair of the Real Estate Roundtable's Research Committee.
Related
April 3, 2023 20 Minute Read

The U.S. life sciences industry has returned to a more normal pace at the start of 2023.

Report | Evolving Workforces

June 5, 2023 2 Minute Read

Amid unprecedented growth for the life sciences sector, this report identifies the top 25 markets for life sciences research talent.

We provide the life sciences industry solutions that maximize facility and investment performance across labs, manufacturing space and critical environments.